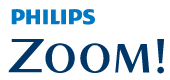 Natural tooth color changes over time, by the foods and beverages we consume, by trauma, and even by genetics. Teeth whitening at Fernandez Dental can help bring back your teeth to a brighter, whiter smile in a safe, controlled manner.
Dr. Fernandez recommends teeth whitening to anyone who would like to brighten their smile, as long as the health of the teeth will allow the procedure.
Why choose professional teeth whitening?
Professional teeth whitening at Fernandez Dental is the safest, most effective way to achieve the level of teeth whitening you desire. Over-the-counter whitening, including DIY gel bleaching and whitening strips may result in extreme tooth sensitivity and irritation to the gums and mouth tissues.
Professional teeth whitening includes custom-made trays, which fit only your teeth, and help control the placement of the whitening gel. We are also here for you every step of the way—from your initial consultation through your whitening appointment and after to make sure you are satisfied with your results and your teeth are as healthy as they are bright.
Types of Teeth Whitening
We offer two types of teeth whitening in our Mount Vernon dental office:
Philips Zoom! in-office, single-appointment teeth whitening
At-home teeth whitening with custom bleach trays
Regardless of the type of teeth-whitening treatment you choose, Dr. Fernandez will first determine if you are a good candidate for teeth whitening. We will then schedule you to have upper and lower impressions of your teeth taken, to create your custom whitening trays.
If you choose to whiten your teeth at home, we will present you with your custom whitening trays. You will also be given instructions on how to prepare, wear, and care for your whitening trays.
If you choose to have in-office Philips Zoom! teeth whitening treatment, the procedure will take approximately 90 minutes. Your comfort during this time is very important to us, so feel free to bring headphones to listen to during your whitening treatment!
During the procedure, we will isolate your gums and teeth, then place the hydrogen peroxide whitening gel on your teeth. The Zoom light activator will then be placed in front of your teeth for 15 minutes. This treatment will be repeated three to four times until we achieve your ideal shade of white.
After your treatment, you will be given care instructions and home whitening trays to touch up your beautiful new smile as needed.
If you would like to learn more about the teeth whitening treatments offered at Fernandez Dental, please contact our Mount Vernon dental practice to schedule an appointment with Dr. Fernandez!